26-Week Challenge Conference Call Registration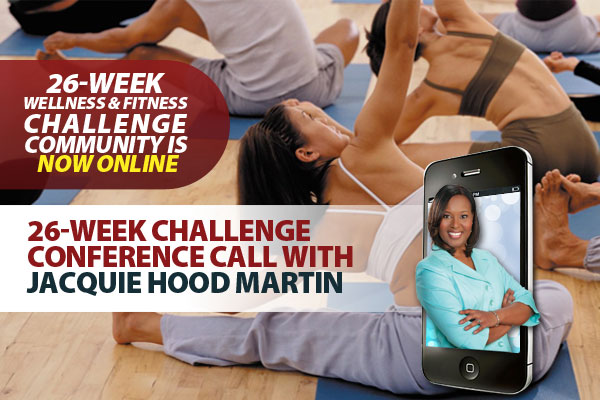 [wpaudio url="http://www.jacquiehood.com/audio/26WeekchallengeCall18-Aug_11-33_B.mp3″ text="26-Week Challenge Conference Sample Call" dl="0″]
Listen to Jacquie Hood Martin's LIVE conference call with a portion of the 26-Week Challenge online community  as they discuss how the challenge is benefitting their lives and their journey to achieve their personal fitness goals.
Don't miss tonight's LIVE conference call.  REGISTER NOW using the online registration form below.
---
Join Jacquie Hood Martin for a LIVE conference call tonight to discuss how the 26-week challenge is benefiting your life and to answer any questions that you may have.
Please reply by letting Yolanda Williams know if you will participate in tonight's conference call with Jacquie Hood Martin.
To participate visit Freeconferencing.com meeting ID #174-935-400 or call 712-432-0900 Meeting ID #173904
[contact-form subject="26-week challenge conference call" to="y.will.shines@gmail.com" antispam="true"] [contact-field type="name" label="Name" required="true" /] [contact-field type="email" label="Email" required="true" /] [contact-field type="url" label="Telephone Number" /] [contact-field type="textarea" label="Questions/Comments [contact-field type="select" label="Choose The Conference Call That You Will Attend" required="true" options="Call Option 1 Tuesday August 21 2012 9p(EST)"]" [/contact-form]