DC Empowerment Luncheon: Learn and Launch Series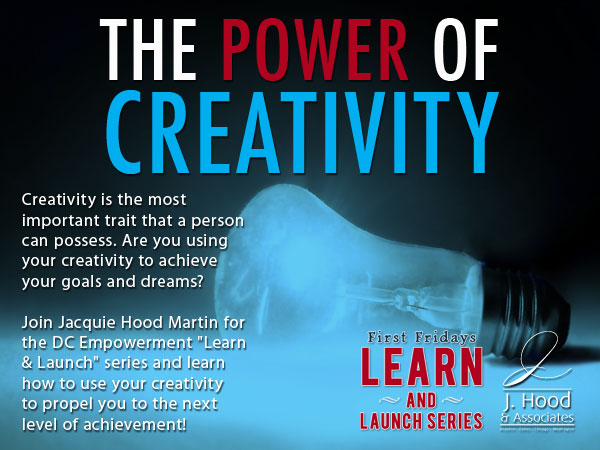 Learn & Launch Series
Training emphasis Discovering Your Approach to Personal Leadership

Our series is more than networking. "Learn & Launch" is relationship building. Building a relationship with yourself so you can take your business, work ethic, and brand to the next level. Getting to know yourself after the kids, the husband, the relationship failure, job termination, and a host of other concerns that only scratch the surface of getting you, back to you! Our monthly empowerment luncheons will give you the guidance and direction needed to restore balance in your life.
• Ever wonder why you are not getting ahead?
• Are you frustrated that your contacts are not returning your calls?
• Can you imagine yourself living a less stressful more balanced life?
• Do you think you can achieve success with your current view of what success looks like today?
• Have you lost your way and need to center and focus your goals and dreams?
The DC Empowerment "Learn & Launch" series is designed with you in mind. Men, women, collegians to corporate executives are discovering that before you leap, you must learn, and as you are learning you are uniquely and strategically positioned to launch what comes next for your life.
Reserve your space and discover truths that will ignite your passion to keep it moving! Registration includes seminar, lunch, and a gift. Cost per person $55. Group and Package rates available. On-site registration is unavailable as lunch is prepared based on accurate registration numbers.
Learn & Launch Series
Learn & Launch Series
November 2, 2012, DC Empowerment Luncheon
TIME: 11a-2p
The Willard Building
1455 Pennsylvania NW 4th Floor
Washington, DC 20004
Registration: $55 (Registration includes the seminar, lunch and book.)

Complete your registration by securing your spot in this exclusive and informative seminar. Your life will never be the same!
The cost of this seminar is tax deductible.

Register TODAY! Space is limited. Register securely online through PayPal.
currentVote
noRating
noWeight