WEDNESDAY! Conversation w/ Jacquie & Karen: America's Wealth Coach Deborah Owens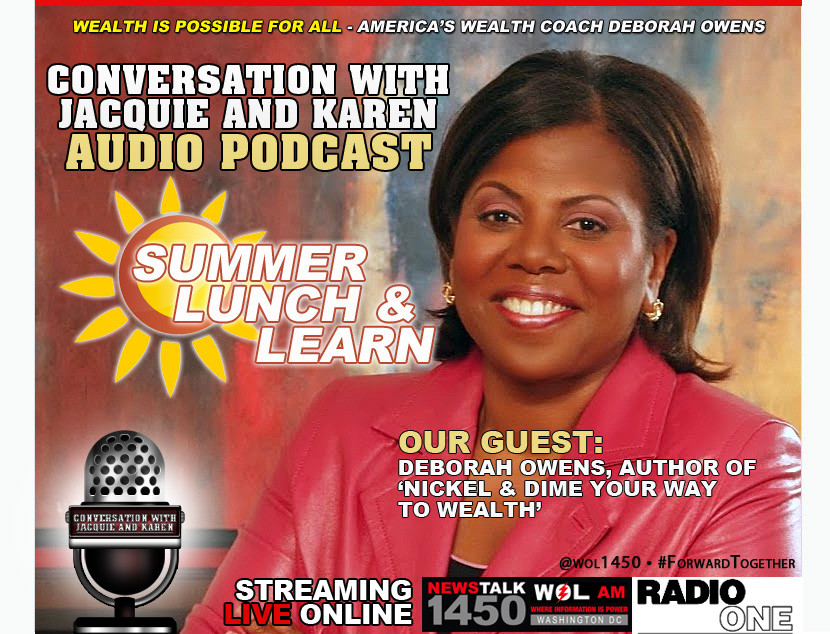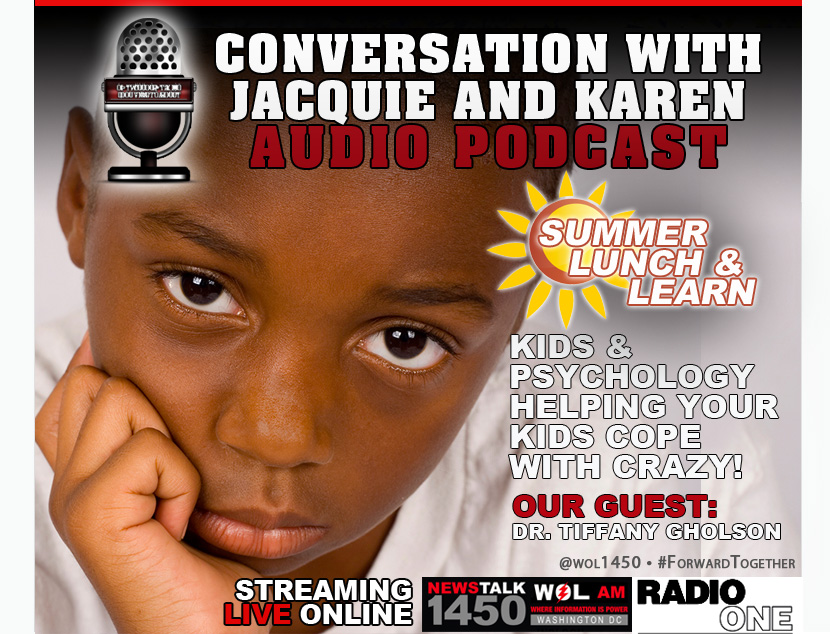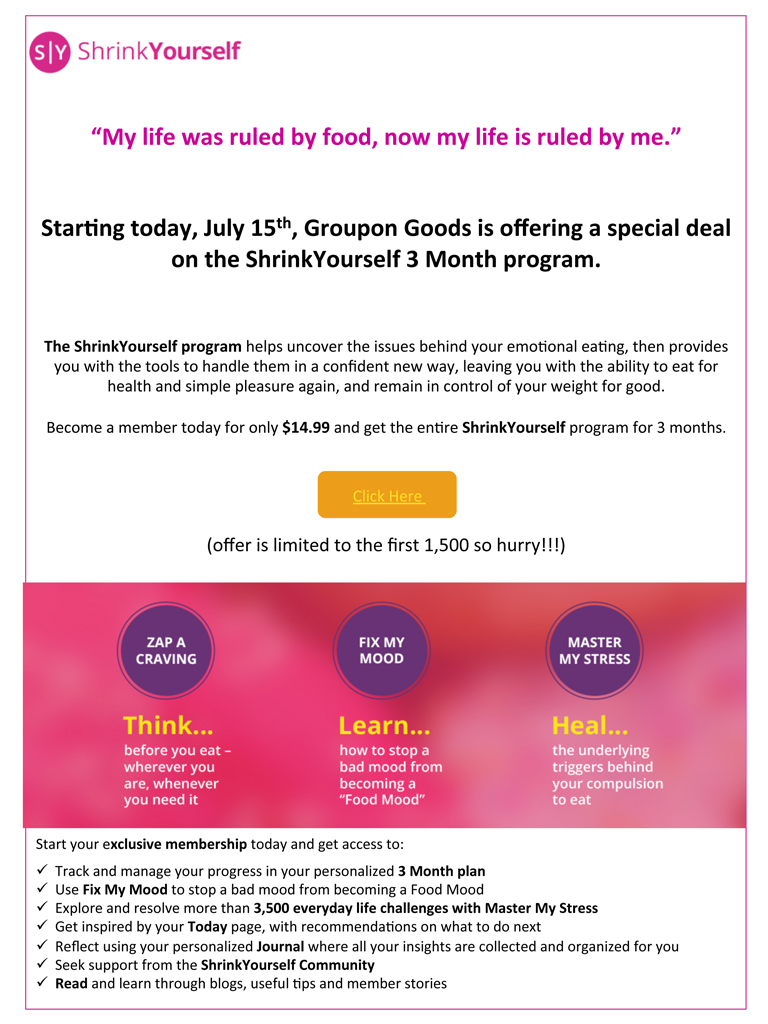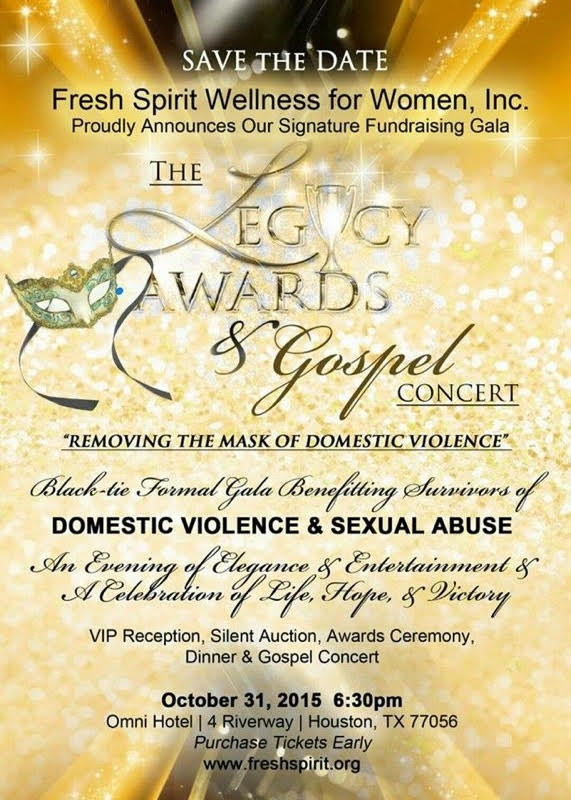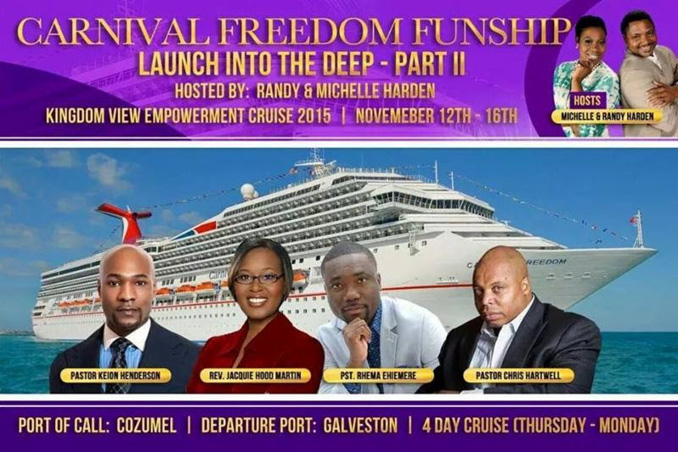 Kingdom View Radio Network Welcomes 

'All Aboard' Its Empowerment Cruise!

Christian travelers have a chance to comingle on a  four-day, faith-based cruise event to Cozumel, Mexico,

November 12th- 16, 2015

; featuring Mega Pastor Keion Henderson.

For Immediate Release:

Texas. – Kingdom View Radio Network (KVRN) has announced the dates for its second annual Empowerment Cruise – "Launch Into the Deep Part II" via Carnival Cruise Lines®. Aimed at Christian singles and couples, the four-day cruise to ( Cozumel, Mexico) an affordable chance to enjoy scenic views and concentrate on renewing a sense of mind, body and spirit. Mega Pastor Keion Henderson (The LightHouse Church, Billboard Radio, CNN Hero nominee) is the featured clergy for this event. He will be providing inspirational services and will also be readily accessible to interact with guests.

"Food is included and we have designed a program to help people divide up the cost of the cruise into payment installments. We want to ensure everyone who wants to go has an opportunity to do so," said Michelle R. Harden, Event Director.

In addition to the payment installments, the Empowerment Cruise is offering three different pricing tiers. Some of the on-deck events include an artist showcase, interactive empowerment sessions, and community chats catering to challenges featuring married couples and single individuals.

The second annual Empowerment Cruise will also feature TBA guest speakers and a State of Sisterhood symposium for women only. State of Sisterhood has been designed to help women connect, not compete, with another to build truly supportive professional and/or spiritual relationships with one another.

KVRN is accepting non-refundable deposits for the Empowerment Cruise. Applications and further information may be accessed by calling

877.331.7106

. Dock fees, taxes, all-inclusive food, and a cabin room (inside, ocean view, or balcony) are offered at a very special low rate thanks to the radio station's special relationship with Carnival Cruise Lines®.

###

ABOUT: Kingdom View Radio Network (KVRN) and Michelle R. Harden first hosted the Empowerment Cruise – "Launch Into the Deep" last year after coming up with the concept to offer a faith-based respite that inspired and incorporated worship. Thanks to the generosity of Carnival Cruise Lines®, the Empowerment Cruise is back for its second year with flexible payment options and a variety of on-deck talent and stimulating symposiums.

Press Release Copyright and all content by ThinkZILLA PR Group.

Welcome to The Naomi's House

The Naomi's House, A Place Where Life Begins Again. The Naomi's House is a transitional home for female ex-offenders reentering society as entrepreneurs. These women receive life skills and entrepreneurship mentoring to become an asset to their families and communities.  Our program, Mastering Your Life & Purpose Program guides reentering citizens to a blueprint as a successful reentry program.  Our assessment of intakes with certified counselors and key mentors, help us identify our resident's soft and hard skills. Our assessment is our initial plan of action to get them on the right track for a successful and sustainable entrepreneurial journey, which in turn helps us reach our goal of reducing the rate of recidivism."

Our Mission

To empower incarcerated women and women exiting prison. Decrease recidivism by promoting individual responsibility and accountability through life skills and behavioral services; helping one person, one family and one community at a time, ultimately reducing crime and incarceration.  Restoring mothers back to their children ending the cycle of a repeated system of incarceration.

For more information about The Naomi's House, A Place Where Life Begins Again visit TheNaomiHouse.com.