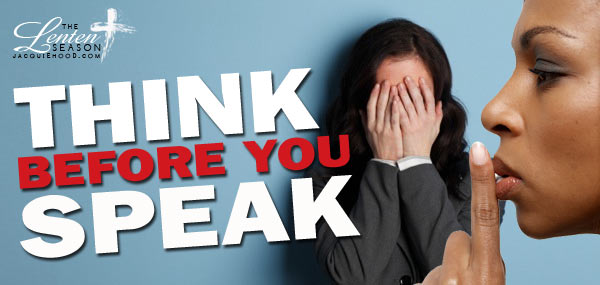 Lenten Season Life Lesson 5 | Think Before You Speak, 2012 Leadership Retreat And Chick-fil-A Leadercast
"Think before you speak", is an old adage that we have heard throughout our lives. And, we have the tendency to approach most situations from several other adages, "I can speak my mind if want to," "it's my prerogative," "the Lord told me to tell you." Each of these statements are merely justifications we use in an attempt to get away with saying something we would not ordinarily say if we would give it time and some serious thought. I recall the first time I had something to reveal. Up to a certain point in my life I was the person that people always came to as a sounding board to bounce around their concepts, ideas, and revelations regarding the pain in their life. But, now it was my turn and I knew I had to select my words carefully. Remember when I said you had to have a conversation with yourself before you considered a reveal? Well, here is how I approached my situation.
1. Understand in your heart the place from which you are led to reveal: It is important to know if the reveal is coming from a place of love, hate, resentment, concern, or selfishness. When you are able to answer these questions, then you will be better positioned for a possible reveal.
2. Accept that the reveal may not go as planned: When we have not thought through what we are going to say, how we are going to say it, and realistically challenge the counter questions, then we can end up backed into a hostile corner, severing an already fractured relationship, or even worse losing our cool completely. When you are not fully prepared, sensitive to the position of the other person, or go with a closed mind, the reveal may be more than you can handle.
3. Have an exit strategy to back down if the situation becomes uncontrollable: There are times when you start to talk and you realize this was not a good idea. And, that is okay. It may mean it will happen at another place and time. Sometimes it means you have come to a place where you are okay without the reveal, you just needed to know that you can handle one if it was needed. Other times you are still thinking it through, and recognize that it is not worth it after all. Whatever your reason for the exit, trust God to reveal to you what you are to learn from the experience.
As I prepared for my first reveal, I was anxious. I was not sure how to tell my mother about a situation she and I faced when I was younger. Yet it was an important reveal that God was leading me to do as I prepared 19-years ago to preach my first sermon and ordination service. I decided to write a letter as a way of purging and healing. I had carried this with me since I was a pre-teen. It was time to truly put the passed behind and if God was willing to use me, then I knew it began with a reveal. Honestly, you cannot lead others if you yourself are not willing to be led. I will share more of my first reveal in part six of this series. Just know that parents need to have more awareness, and daughters need to know they are not to blame. All abuse starts with a threat, and that threat can lead to a lifetime of guarded behavior, mistrust, dishonesty, disgust, hate, and bitterness. The emotions can be overwhelming. But, God is a healer and through it all I have emerged a better person, woman, leader, and Christian. One of the readers posted on Facebook a very interesting question that I had already planned to answer for part five of this series. Here's what she had to say: Great article, great topic! I have been expressing this very question, what happens after the reveal and now the healing process begins and you return to the same environment (church, friends, family) from whence you came prior to the reveal? What type of support system do you turn to post-reveal? Thank you! Vickie Ellis Evans
The key to a successful healing process is recognizing when you need to part ways with familiar people, places, and things. It is not healthy to remain in an environment that causes triggers in your life. Although, if family is involved, you can distance yourself until you are able to emerge ready to engage with them again. You see part of the self-examination process is to ask yourself several key questions after the reveal.
1. Is my time in this environment over?
2. Is my season coming to an end?
3. Have I already stayed here too long?
4. What good will come from the staying? Leaving?
When you are able to honestly answer these questions, put a strategy in place to move to your next stage or season in life. When you are sure that God has made you as uncomfortable as possible, because if He hadn't you would not even be considering a change in your life, then and only then are you truly ready for a reveal. You have to be honest enough with yourself to ask the tough questions, think through how your life will change, and be mature enough to re-invent yourself and start fresh. And, if you are reading this and saying to yourself, "Why do I need to be the one to make the change, make the move, be the bigger person?" Then you are not ready for a reveal. A ready person knows that you do what is needed to be first, obedient to God, secondly, true to yourself, and third, have just the right amount of faith to walk in faith to pull it off!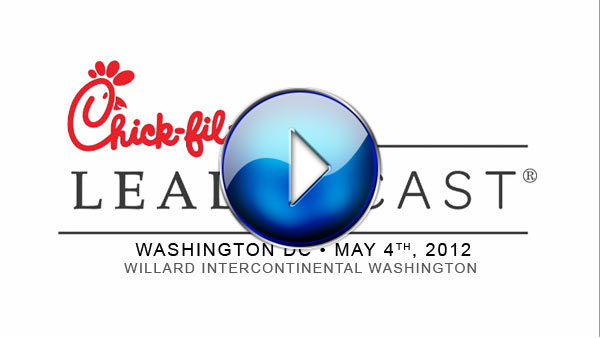 Broadcast LIVE from Atlanta to The Willard Hotel, Washington DC, on Friday, May 4, 2012, Chick-fil-A Leadercast offers a unique opportunity to hear from some of the top leadership and business thinkers in the world, including Soledad O'Brien, Patrick Lencioni, John Maxwell, Marcus Buckingham and others!

The choices you make define the leader you become. And the choices you make are not just about you. They're about having a positive impact in your organization, your community, and beyond. That's what Chick-fil-A Leadercast 2012 is all about.
Life changing events start with a simple choice. Attend the Chick-fil-A Leadercast 2012 hosted by Jacquie Hood Martin in Washington DC at The Willard Hotel.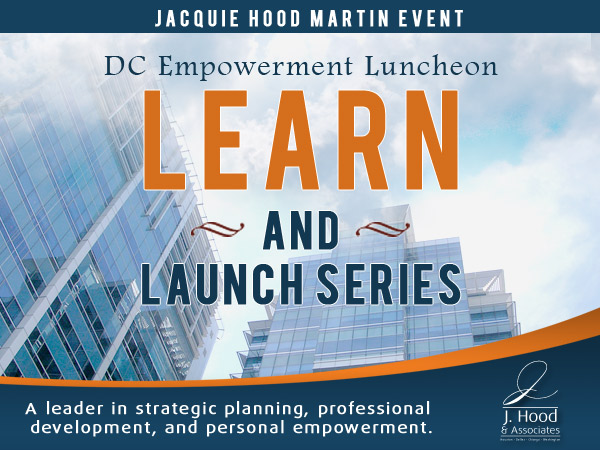 Learn & Launch Series
Our series is more than networking. "Learn & Launch" is relationship building. Building a relationship with yourself so you can take your business, work ethic, and brand to the next level. Getting to know yourself after the kids, the husband, the relationship failure, job termination, and a host of other concerns that only scratch the surface of getting you, back to you! Our monthly empowerment luncheons will give you the guidance and direction needed to restore balance in your life.
· Ever wonder why you are not getting ahead?
· Are you frustrated that your contacts are not returning your calls?
· Can you imagine yourself living a less stressful more balanced life?
· Do you think you can achieve success with your current view of what success looks like today?
· Have you lost your way and need to center and focus your goals and dreams?
The DC Empowerment "Learn & Launch" series is designed with you in mind. Men, women, collegians to corporate executives are discovering that before you leap, you must learn, and as you are learning you are uniquely and strategically positioned to launch what comes next for your life.
Reserve your space and discover truths that will ignite your passion to keep it moving! Registration includes seminar, lunch, and a gift. Cost per person $55. Group and Package rates available. On-site registration is unavailable as lunch is prepared based on accurate registration numbers.
Learn & Launch Series
April 6, 2012, DC Empowerment Luncheon
TIME: 11a-2p
The Willard Building
1455 Pennsylvania NW 4th Floor
Washington, DC 20004
Registration: $55 (Registration includes the seminar, lunch and book.)

Complete your registration by securing your spot in this exclusive and informative seminar. Your life will never be the same!
The cost of this seminar is tax deductible.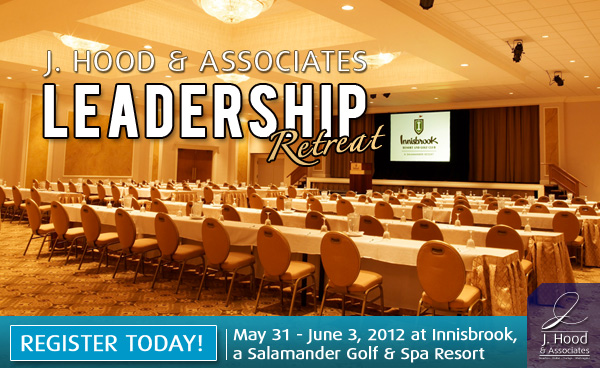 Corporations are welcome to attend as part of your leadership planning/training and development for 2012. Take your organizations top level performers and launch them into new levels of leadership with direction from J. Hood & Associates through Master Minding. Join her for a 3-day intensive through Put Your Dream to the Test, The 21 Irrefutable Laws of Leadership, Fulfilled! The Art And Joy of Balanced Living, and more.

REGISTRATION DEADLINES & DATES TO REMEMBER 
April 18, 2012 – Final Payment due – Half Payment of Leadership Retreat. Remaining balance must be paid on or by April 18, 2012
Full Payment For Leadership Retreat can be submitted until April 18, 2012. Remaining balances also due.
(contact jacquie@jacquiehood.comfor details place Leader Retreat in subject line.)
| | |
| --- | --- |
| | Join Jacquie Hood Martin and J. Hood & Associates for the 2012 Leadership Retreat at Innisbrook Golf & Spa Resort in Tampa, FL May 31 – June 3, 2012. |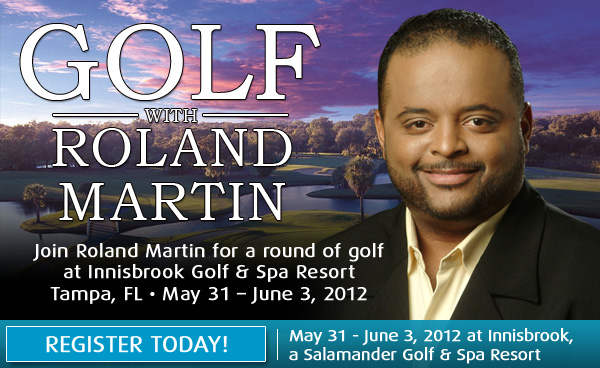 Corporations are welcome to attend the 2012 Leadership Retreat as part of your leadership planning/training and development for 2012. Take your organizations top level performers and launch them into the stratosphere with direction from J. Hood & Associates.
Don't miss the opportunity to play a round of golf with Roland S. Martin, CNN Political Contributor and host of TV One's Washington Watch with Roland Martin.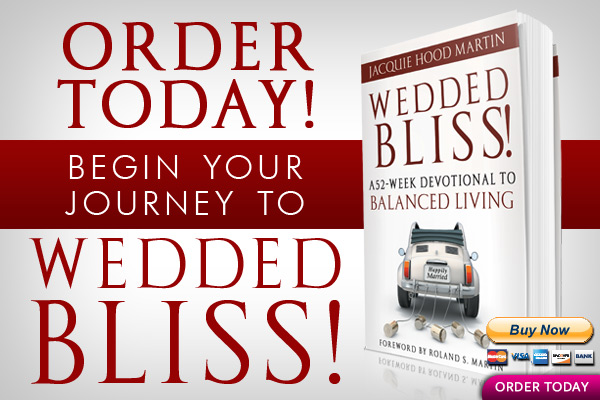 Nothing worth gaining or maintaining has ever come easy. So for the next 52-weeks you will be engaged in practices of reading, writing, and reflecting. And yes, at times the dreaded application of what you are learning. Each day for 45 weeks you will be guided by spiritual words of meditation to help facilitate a new perspective toward love and marriage. The devotionals are written to equip, enable, and empower you toward a life rooted and grounded in the Word of God.
ORDER TODAY to begin your journey to a balanced life!