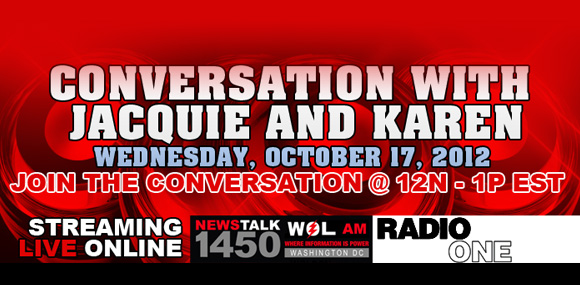 Conversation w/ Jacquie & Karen On 1450 WOL AM
Join Jacquie and Karen this Wednesday for Conversation with Jacquie and Karen on 1450 WOL AM from 12 noon – 1 pm est.
Jacquie and Karen will break down the issues that matter to you ranging from politics, economics, faith, religion self-help and more.
Not in the Washington DC area? Listen LIVE online via TuneIn.com.