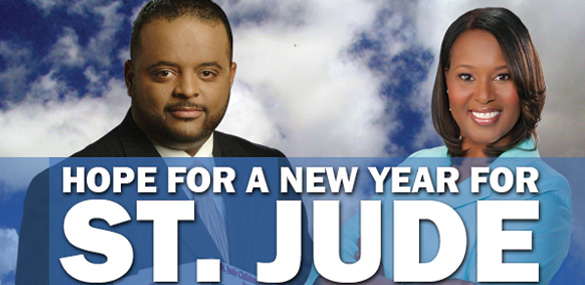 Hope for a New Year for St. Jude w/ Roland & Jacquie Martin
Hosted by Roland and Jacquie Martin, "Hope for St. Jude" is an informative and fun-filled inaugural fundraiser to celebrate the 50th anniversary and increase the St. Jude Children's Research Hospital presence in Washington, DC.
The proceeds from this event will help continue to provide valuable research and education programs in this ongoing fight against cancer and other catastrophic diseases. Your contribution means a lot. Please help to make this event a memorable and successful one. The support of caring people like you helps ensure that St. Jude Children's Research Hospital will continue its lifesaving mission of finding cures and saving children.