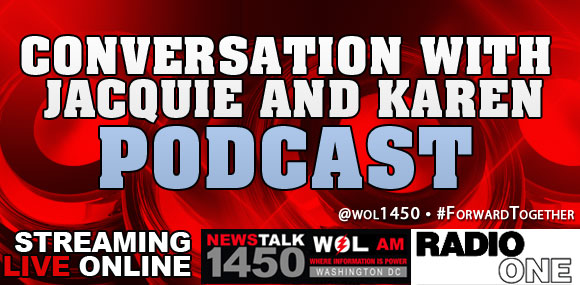 Conversation w/ Jacquie & Karen Audio Podcast 03.05.14: Omarosa Running For School Board In LA
This week on the Conversation with Jacquie and Karen Audio Podcast: Rev. Omarosa Manigault speaks on running for the school board in LA; bullying, technology in the classroom; administrative protocols; school board leadership; parent engagement; and fundraising for her campaign.
Learn more about Omarosa's campaign at http://omarosa2014.com.
Listen to Conversation with Jacquie and Karen every Wednesday at 12PM EST on WOL 1450 AM; streaming live at http://woldcnews.com/