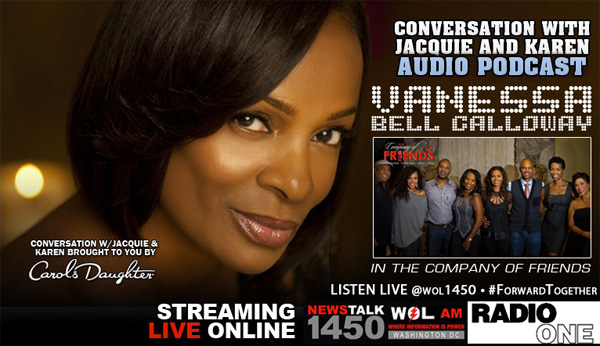 Conversation w/ Jacquie & Karen Audio Podcast: Vanessa Bell Calloway Dishes In The Company Of Friends & More
This week on the Conversation with Jacquie and Karen Audio Podcast: Renaissance woman Vanessa Bell Calloway talks about her new web series, In the Company of Friends, Showtimes Shameless and opens up about her bout with breast cancer.
See more of Vanessa at inthecompanyoffriends.tv.
Listen to Conversation with Jacquie and Karen every Wednesday at 12PM EST on WOL 1450 AM; streaming live at http://woldcnews.com/.