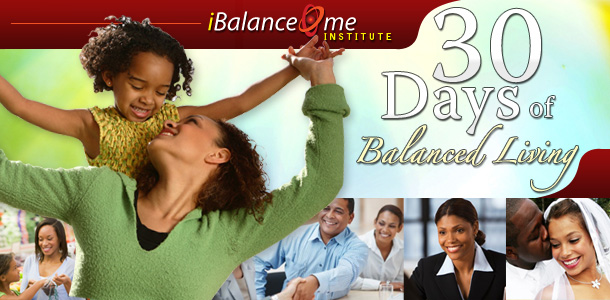 Day 25 On Becoming Balanced
Back to work, back to school, back to building habits in our life that bring about balance. Today will be different for some. It's books, backpacks, bosses, and the determination to keep balanced and focused; while adjusting your thinking, emotions, and actions. To parents, college students, and those going off to Bootcamp separated for the first time, it will be an adjustment. But, you can handle it!
Take it slow. New doesn't have to be a setback for you. Or, for those where it's familiar, it doesn't have to be habitual. Just because it's your routine, doesn't mean it has to be routine. When we let our daily dealings become routine or rote, they can make us feel like our life is mundane. Remember to keep it all in perspective.
Becoming balanced today may simply be taking it all in. Give yourself a 'grace period'. Take time to discover how what you've learned about becoming balanced is applicable to what you face throughout your day. It will make the difference to you and those around you.
Welcome to day 25!