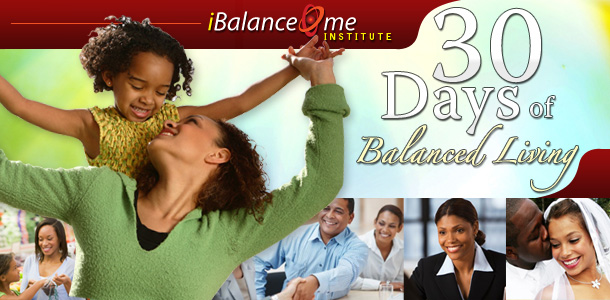 Day 27 on Becoming Balanced
As we round out these last few days, let me personally thank you all for sticking with this challenge. I know that it's not easy to look yourself in the mirror everyday, and give yourself a reality check. But, you're sticking with it and can see the results of your efforts.
Today, keep moving in that direction of balance. You can consider these words motivation to know that whatever you are doing to move your life along, will reap results when you believe, are focused, are pursuing it with no ulterior motives, and are taking seriously what can be accomplished through you.
The phrase: Am I doing the right thing today, that sets up my success for tomorrow?
I ask myself this question daily. I have been for the last three years. Why? Because it reminds me not to waste my time or God's time. I expect success daily, so I measure effort daily.
Welcome to Day 27