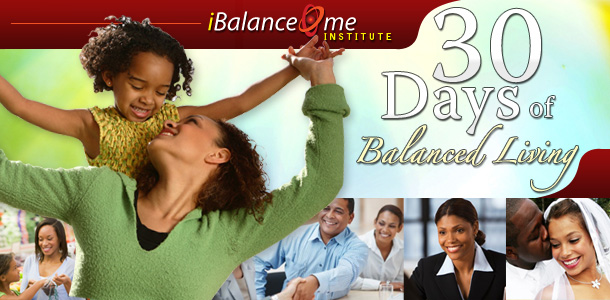 Day 29 On Becoming Balanced
Wow! Just one more day. The journey to balanced living is one that requires intentionality on the part of the person seeking to achieve it. No day during our journey has not been without pushing you to test the boundaries of your ability. It is a growth journey. One of you coming to understand that you are capable and have the capacity to get it and keep it together.
The laws and principles of balanced living are no longer elusive and out your reach. In fact, the desire to live a balanced life is part of your spiritual, moral, financial, social, emotional, and mental DNA. You just needed to find the right combination of factors, and activate them. Take a moment or a day; and reflect once again on what you've been able to accomplish. The testimonials have been amazing, and in some instances, nothing short of miraculous!
It is these periods of realization that will not let you go back to what used to be. No more waiting in the wings for permission to live the life you are destined to live. It is with this knowledge your journey to balance thrives!
Welcome to day 29!