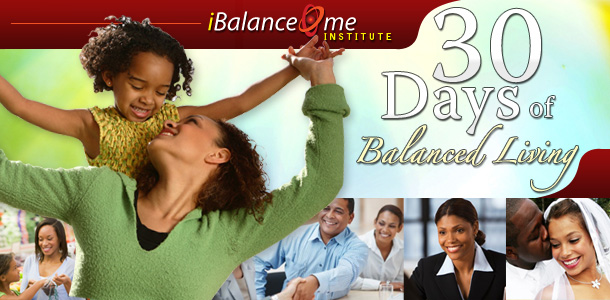 Days 22-24 On Becoming Balanced
It's hard to admit at times that your life, yes even my life can get out of balance. It's the little things that can trip you up, the misplaced importance of things that matter more to others than to you, or the days that you over extend yourself and can't find your way back to yourself.
If that's you, take a moment to collect your thoughts. Identify when you found yourself headed back to a place of imbalanced living. Do it early on. Perhaps you need to do it now. It's during your turning point to having a balanced routine that works well for you, that the enemy will try to deceive you.
He will make you think that living a balanced life is impossible, that you have no discipline, no support system, no resolve. The devil is a liar and you know his schemes. Today I encourage you to take back your life! Reconnect with your Heavenly Father. On Saturday, becoming balanced may still seem like an impossibility, but trust God to show the path He has for you. By Sunday your spirit will be refreshed and renewed. Write down what God has revealed to you and let it guide you on each day of your journey to sustained balanced living.
Welcome to the Balanced Living Weekend – Enjoy the journey!