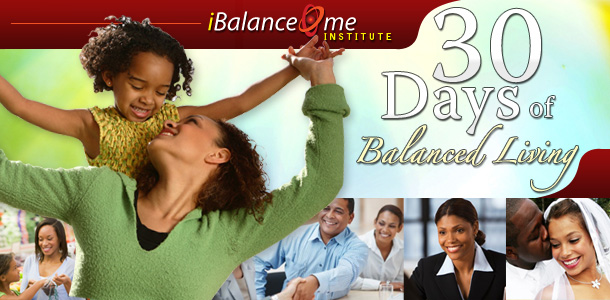 On Becoming Balanced Re-Cap DAYS 12-21
The last 10-days have been assignment days. Yes, in order to become a better you, you have take a closer look under the surface of your life. When you consider balance, there are many dynamics that must fall into place to make your life more bearable or livable or manageable.
So here's the assignment:
Think about this one question… "If you had known then, what you know now, what would you have done or will do differently?"
List what the situation or situations were that taught you the best life lessons.

How have you grown from those situations and the lessons they taught you.

If that situation has, did, or would present itself again, in what way have you evolved to improve your life and the lives of others.

Ask yourself if you feel more mature, and if you are in reality more mature; balanced.

Write down potential stumbling blocks you have yet to overcome: people, places, or things.
These questions will help you focus yourself and zoom in on what is most important to you. You may not have needed the full 10-days, but just knowing you have time for yourself to dwell on you and only you is worth the extra days. Balance continues to expand to other areas when you treat yourself with love.
Friday, Day 22, will begin the last 8-days of the 30-Day Challenge.
Welcome to the Challenge Re-Cap