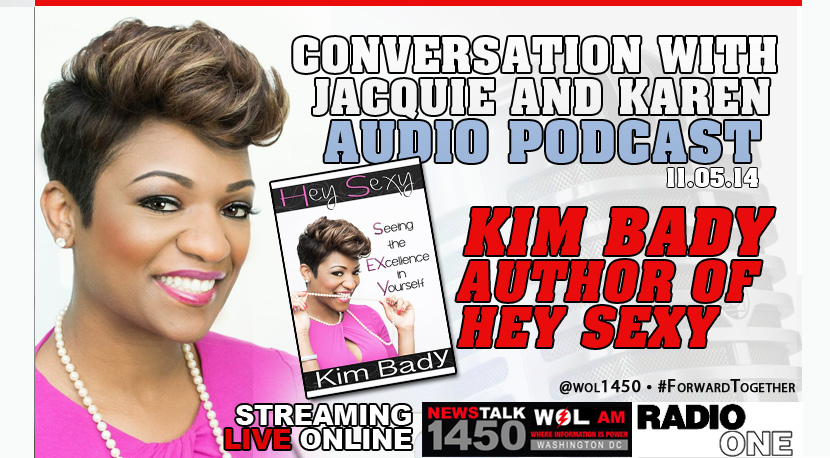 Conversation w/ Jacquie And Karen Audio Podcast: Author Of 'Hey Sexy,' Kim Bady
This week on the Conversation with Jacquie and Karen Audio Podcast: Kim Bady, author of "Hey Sexy" joins the conversation to talk about her book.
Bady is an international speaker, best selling author, radio personality, and loving mother. Her universal message of authenticity resonates with people from all walks of life and was birthed out of her own need to embrace her truth after wearing masks most of her life as a preachers kid and later a pastor's wife.